October 29, 2021
8 of the Best Ice Cream Flavors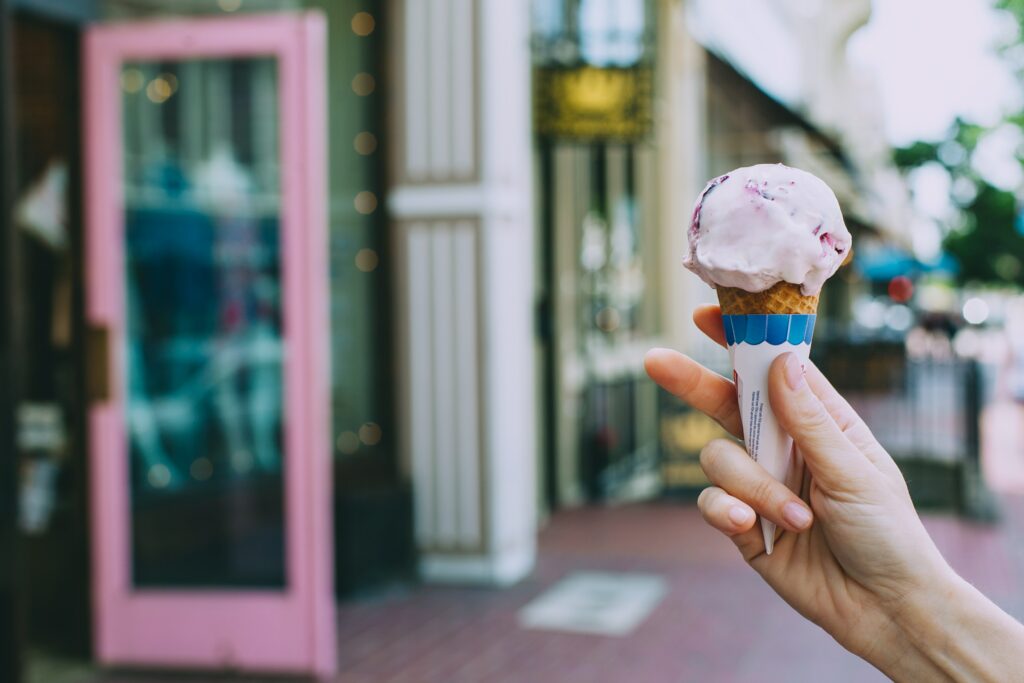 Cone or cup? Toppings or plain? One scoop or three? Ice cream is one of the most popular cold
treats, but that doesn't mean it can only be enjoyed in the summer. As fall temperatures continue
to drop and winter creeps ever closer, many people still can't resist picking up their favorite
flavor of this frosty dessert. But with so many flavors to choose from, it can be daunting to
decide! We'll make it easy for you. Here are some of the top-rated ice cream flavors to taste test.

Chocolate

One of the legendary original flavors, chocolate is perhaps the most popular flavor. Both simple,
easily accessible, and classic, it's available at any location that sells ice cream. You'd be hard-
pressed to find someone that doesn't like this flavor. Who doesn't love chocolate?

Cookies and Cream

Sorry chocolate chip, cookies and cream takes the lead here. Creamy vanilla flavor combined
with Oreo-like cookie crumbles. It's hard to mess that up. This flavor is another popular choice
that adds a little crunch to the soft sweetness.

Rocky Road

Marshmallow. Nuts. Chocolate. Are you serious? Of course we want a scoop! This flavor has a
lot to offer, but every topping attacks our taste buds in different ways. This is a superb option for
those seeking something a little extra.

Strawberry

Another classic flavor, strawberry is a sweet and colorful ice cream choice. Some variations
include real chunks of strawberry, while others opt for a smooth and creamy experience. Either
way, this treat is scrumptious.

Butter Pecan
What do you get when you take a vanilla base, add some buttery goodness, and sprinkle in a few
pecans? Heaven, obviously. Butter Pecan has been gracing the tongues of ice cream lovers for
decades now, and it doesn't seem to be stopping anytime soon.

Mint Chip

Mint Chip is simply wonderful and reminds many of Christmas. While some may think
resembles toothpaste, many more believe it is among the best of the best. Full of chocolate chips,
this green (and sometimes white) ice cream flavor somehow manages to taste amazing and
leaves our breath smelling minty fresh.

Cookie Dough

Vanilla ice cream littered with unbaked cookie dough chunks? Consider us intrigued. It is often
mixed with chocolate chips as well, adding another layer of intricate toppings. Popular with both
cookie and ice cream lovers alike, this flavor is not to be ignored.

Vanilla

The OG. The granddaddy. The king of ice cream. Vanilla is the original ice cream flavor, and it
is also the most versatile. Top it with syrup, sprinkles, cookies, and every other type of topping
you can think of! It's good in a cone, scooped, or soft served. While it can seem rather plain
compared to other entries, it is still a powerhouse on its own. There's just something about the
creamy, simple nature of vanilla that keeps us coming back for more.

Grab a Cone!

These are among the top-rated ice cream flavors, so if there's one you haven't tried, you'd better
grab yourself a cone. Don't worry about all the added calories you're sure to consume, you can
always burn them off later by going to the gym or taking a few jogs–just be sure to wear
comfortable sneakers, or else you'll need surgery for heel spurs. Whether you enjoy extravagant
flavors like Rocky Road or have a simpler pallet for tastes like chocolate or vanilla, we can all
agree that ice cream is the perfect treat for any time of the year.