February 12, 2020
Five Business Trends and Forecasts to Watch in 2020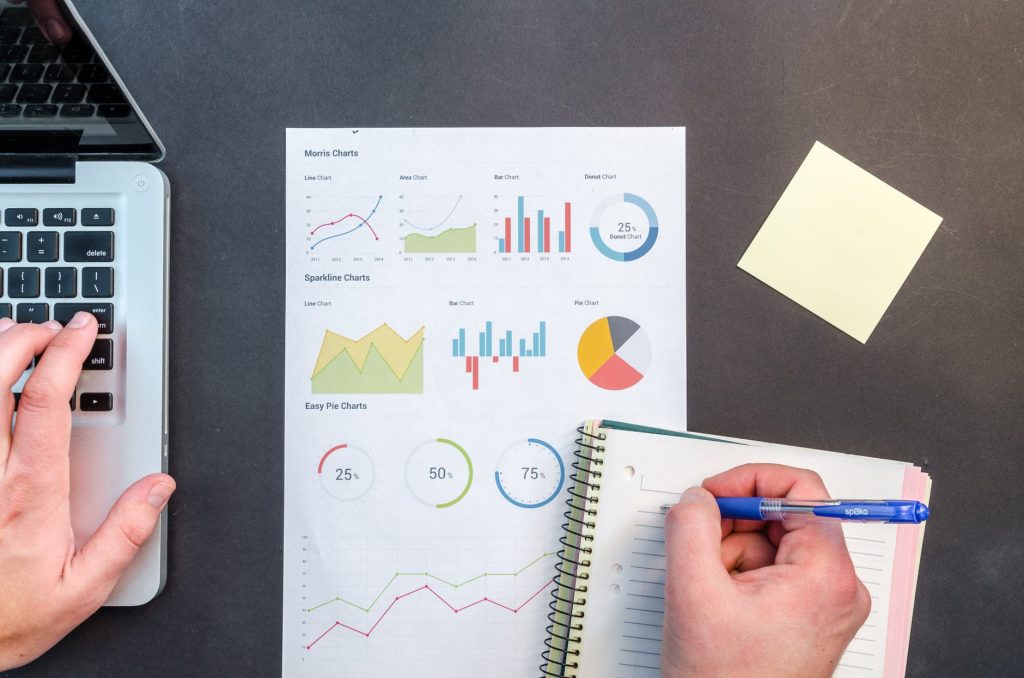 We live in the era of rapidly expanding technology with new software and tools coming out every day to make our lives incredibly comfortable. Though it's tough to keep track of every single one of them, it's vital we stay informed about the latest developments so that we don't the risk of being redundant. These are days where tools and platforms turn obsolete within a year or two, with new and improved tools and user-friendly platforms replacing them. So as we turn into the New Year, one becomes genuinely curious what role technology could play in our lives, what advancements is the technology going to bring about? What impacts it is going to create in the industry? Many of these trends have been in the making for some time. It's the availability of the cheap computing devices which are changing the fortunes around.
Due to vast inference of technologies in our daily life, our daily tasks have become much more easier from movie recommendations in our favorite app to advancements in healthcare. Most of these spheres are influenced by artificial intelligence. Seeing this impeccable growth in AI, professionals and new age learners are tending their career artificial intelligence by mastering it through Artificial Intelligence course. 
Here are a possible few:
1. Smartphones
2. IT industry
3. Gaming Industry
4. Employment
5. Blockchain technology

1. Smartphones
Smartphones have made a terrific impact in our lives. They have come a long way since its launch. What was originally made for the affluent is now made available to the ordinary. With so many brands competing in this segment, the prices have come drastically low over the past few years. 2019 saw the emergence of so many brands, with Chinese brands Xiaomi and OnePlus registering strong sales throughout the world. The reason for the phenomenal success of both these brands is that they provide extraordinary features at a low cost. 2020 could be the year, where they could go on an intense battle against each other vying for the top spot. Other brands like Huawei, Oppo, and Vivo have also made some solid inroads in the global smartphone market. It's the users that are going to benefit big in this race with cheap and fully functional handsets!
2. IT industry
As we enter 2020, innovation and scalability are going to play a vital role in the sustenance of the organization. Service sector have taken a hit last year because of the rapid developments in automation technology. Companies are investing more on product development and analytics. In the year 2020, we can envision technology companies taking greater advantage of cloud platforms that create powerful AI tools and services. Companies that traverse this path could taste big success.
3. Gaming Industry
If 2017 was all about Pokemon Go, 2018 and 2019 was single-handedly dominated by PubG. PlayerUnknown's Battlegrounds, popularly shortened to "PUBG," continued to be biggest game of the year 2019. The game has now become a household name with billions of users enjoying the game concurrently. The game is also the most downloaded game in AppStore and PlayStore with PlayStore alone seeing more than 100 million downloads. 2019 also saw people playing skill games like Indian Rummy and Online Poker in huge numbers. Real cash card games have always been a fascination for the Indian gamers for ages. The increasing number of poker and rummy mobile app downloads in the PlayStore indicating it. Pub-G by all means will ring in with the gamers for a few more days until a game of similar magnitude comes to displace it. Online games will continue to thrive in this era and would be accompanied with exemplary technologies like AI, VR and AR.
4. Employment
With regards to employment, 2018 has been a mixed bag. With companies focussing much on artificial intelligence, the necessity of manpower has declined by a huge margin. However, the silver lining is organizations like OpenAI are indulged in AI research that could be helpful to humanity and is still human-driven. The gaming industry which has grown by leaps and bounds has its door wide open for the talents. As far as 2020 is concerned, cut across all industries, the demand for skilled labour would be high. The menial jobs, however, would be taken over by the automation industry.
5. Blockchain technology
If you are a close observer of technology, you cannot have missed out two buzzwords that became incredibly popular in 2019 – Bitcoin and Blockchain technology. Bitcoin is a form of digital currency. It is a decentralized currency which can be sent over a peer-to-peer bitcoin network without the need for a central bank. Blockchain technology is a secure method of recording and verifying transactions and storing trusted records. More and more Companies are now using blockchain technology and bitcoins. Though it's yet to made legal in several countries, 2020 could very well be the year both these technologies come home to rule the roost.