April 20, 2020
What You Can Expect from Workers' Compensation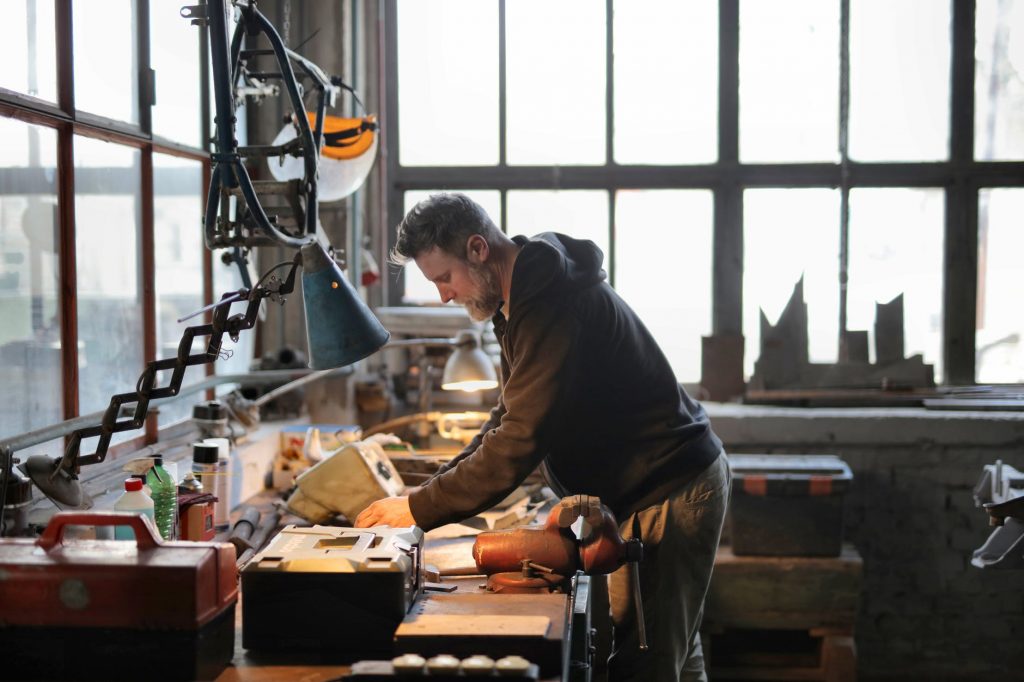 If you've been injured on the job, you can expect to receive workers' compensation benefits under most circumstances. Workers' comp is intended to cover your financial needs while you recuperate from an injury, and you should start the process of being compensated for your job-related injury by absorbing the information in this guide.
What do you get from workers' compensation?
The amount of compensation you receive as part of a workers' compensation package varies depending on the state where you work. All states, however, provide reasonable financial assistance with temporary disability claims, and it's often possible to receive even more compensation if you know where to look. Workers' compensation usually provides economic relief in the following five categories:
Medical expenses
The main purpose of workers' compensation is to pay for your medical expenses if you're injured on the job. As long as the accident wasn't your fault, you should expect to receive immediate financial assistance with any medical bills associated with your accident.
Recovery time
Workers' comp also usually provides you with compensation for the amount of time off work it takes you to recover from your injury. In addition to saddling you with medical expenses, a workplace injury can also prevent you from generating income, so workers' compensation is designed to help you avoid going into debt due to time spent recovering in medical facilities or at home.
Permanent impairment compensation
While it's a chilling thought, your injury could permanently limit your ability to work. If the workplace injury you received will continue to reduce your ability to work even after you've recovered to the fullest extent possible, you may be eligible for a lump sum or another form of compensation as part of your workers' compensation package.
Vocational rehabilitation
Your workplace injury might require that you switch jobs either temporarily or permanently. In either case, you may be awarded vocational rehabilitation services to help you get through this trying time. These transitional services will help you identify the next place you should go with your career and support you throughout your vocational change.
Death benefits
In the event that a workplace injury leads to death, the employer must provide death benefits. These benefits usually include a lump sum and burial expenses.
When do workers' compensation benefits start?
Some of your workers' compensation benefits go into effect immediately. Other benefits, however, may only apply at certain times or under specific circumstances.
Medical benefits
You'll receive medical benefits for your workplace injury immediately. If you have to be rushed to the hospital after your injury, for instance, your employer will foot the bill so you won't have to.

Always remember, however, that workers' compensation is only awarded if you were injured through your employer's negligence. If your injury was your fault, you will not receive any medical benefits, and you will not receive any other benefits either.

The moment you become injured on the job due to employer negligence, your employer will file a workers' compensation claim with the relevant insuring agencies. You are not responsible for filing your own workers' compensation claim for medical expenses, but you may need to file your own claim for other workers' comp categories.

In the event that the normal process isn't followed and your employer doesn't file for your medical expenses after your injury, file a workers' compensation claim at once. There's no reason you should be stuck with medical bills for a workplace injury that wasn't your fault—after filing your claim, contact your employer to make sure the payment is processed correctly.

When a workplace injury occurs due to employer negligence, the employer is usually held responsible for any medical expenses that may occur related to the accident. Therefore, you shouldn't worry about accruing any medical expenses as long as you know they're related to your injury. In all likelihood, the state will force your employer to pay these bills.
Non-medical benefits
Non-medical workers' comp benefits are often harder to secure. While injuries and other physical results of accidents are easy to notice and address, the long-term economic turmoil surrounding workplace accidents is inherently harder to assess. There's more red tape to get through to receive the non-medical benefits you deserve for your injury, so the process might take longer than receiving medical benefits.

Even if you can't go back to work after your accident, temporary disability compensation will only be offered after your claim has been fully processed. The same goes for compensation awarded due to a permanent disability that will affect your earning power. You will also need to wait for your claim to be processed before you can receive vocational rehabilitation.

Once your claim is approved, you may still need to complete a few steps before receiving compensation. If your injury has permanently or temporarily impacted your ability to work, for instance, you might need a signed note from your doctor confirming that you are unable to work.

Relatedly, your continued ability to receive temporary disability benefits is determined by ongoing visits with your doctor. Once your physician declares you well enough to work again, you will stop receiving disability benefits. If your vocational rehabilitation lands you a new job, you also won't need to continue receiving these benefits.
Assistance with workers' compensation claims
Injuries can change everything about your life and financial status overnight. With so many pressing concerns to attend to, it might make the most sense to leave the legal minutiae to the experts. Hiring a qualified workers' compensation attorney is the best way to deal with the current crisis and get back on your feet—this time, for good.