November 12, 2021
Traveling to Meet Your Family for the Holidays? Here Are Some Tips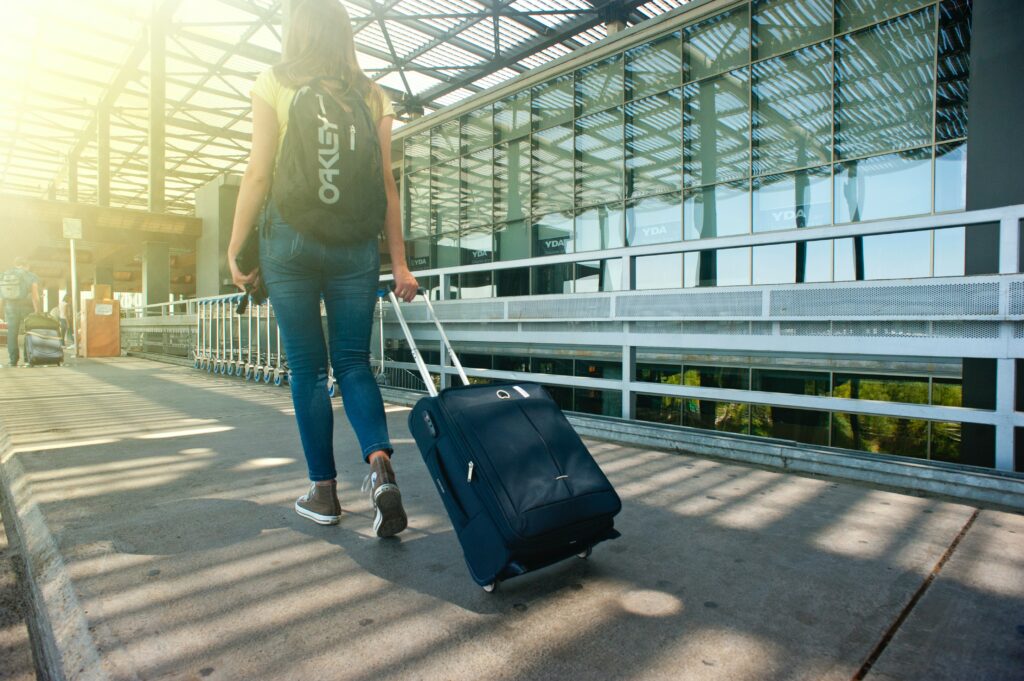 Halloween has come and gone, and the next major holiday promises no tricks, but plenty of treats. Thanksgiving is a time for acknowledging everything you're thankful for, spending time with friends and family, as well as pulverizing plates of pie and turkey. Whether you're the CEO of a company, a doctor's scribe, or even a dietitian, we can almost guarantee you'll be chowing down come November 25th. And while this is a time to celebrate, traveling to your family for the holidays can often be stressful, too. But fear not, for we're here to get you through it. Here are some ways to prepare yourself for visiting your family for the holidays.
Have a Travel Plan
If you live in the same town or city as your family, you won't need much of a travel plan, and the same goes for short drives of an hour or so. However, if you'll be traveling by plane, you're going to need a plan. The airports are bound to be packed with people trying to fly to their own families, so you'll want to get there with plenty of time to make it aboard. Pack everything you'll need well before you leave and don't forget anything crucial, like phones, chargers, and wallets. Get tickets in advance, too, and know what time you plan to get to the terminal on the day of your departure. If you have kids, make sure they are with you at all times–you don't want to reenact Home Alone.
Avoid Controversial Topics
It has become a bit of a joke to bring up politics at the dinner table during the holidays, and everyone has that uncle that just loves to argue with everyone. Do yourself a favor and avoid this, if possible. Yes, it was sort of fun at first, but after a year of being confined to your home, maybe just try to make sure this year's Thanksgiving goes smoothly and everyone stays happy. Don't talk about anything that would obviously ruin the day or put a damper on everyone's mood. This doesn't mean you have to tip-toe around every potentially harmful subject, just possibly the ones you are sure will cause an uproar. We love our family, and sometimes things can get chaotic, but that's all part of the fun.
Remember to be Grateful
Regardless of travel plans or awkward dinners, at the end of the day, it's just good to be surrounded by the people you love. Take the time to be thankful for everything you have, from your health to your home, our modern conveniences, hopefully a career that you are passionate about, and, of course, your family and friends. Be grateful for the food in your belly, a car to get you where you need to go, and clean water to drink and shower with. Be happy for the little things that you don't even think about, like being able to experience nature and suck in the fresh air, or luxuries like our phones and amusement parks. Heck, be grateful that most of the annoyances in our lives are actually minor inconveniences, and that when something makes us sad, remember that you first must've experienced something very happy.
Enjoy the Holidays!
The most important thing to remember this holiday season is to enjoy what's going on around you: good food, great friends, and maybe even some Thanksgiving football. Catch up with the family and have a good time! Life is too short to be worrying about little things that don't amount to much in the end, and after last year's holiday postponements, we're all ready for an old-fashioned family Thanksgiving.