March 24, 2020
Having a POS System for Your Auto Repair Shop Is More Important Than Ever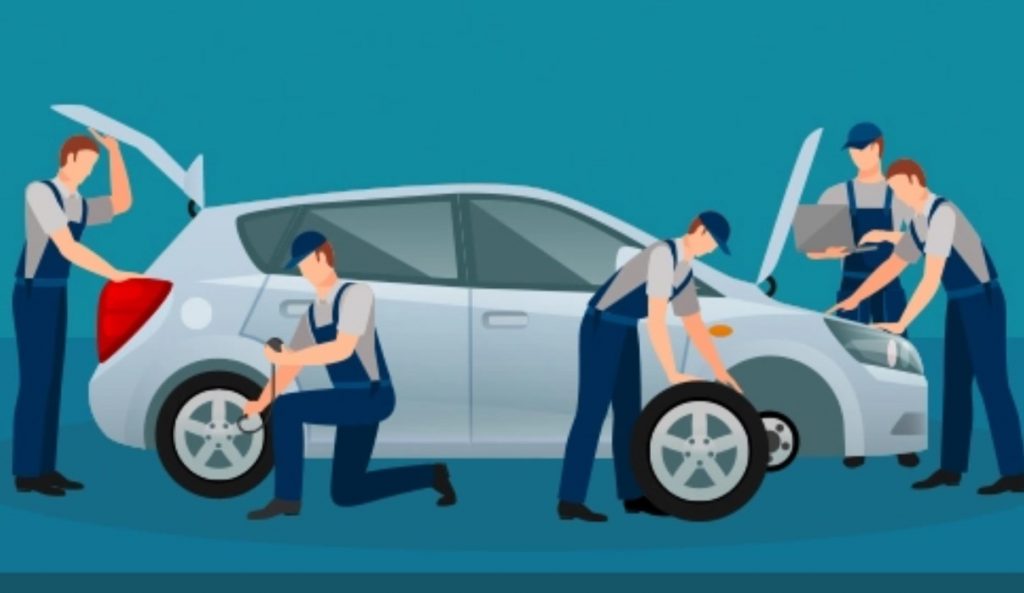 Today's the day to update your POS system for your auto repair shop. Compare merchant solutions that offer the dynamic, affordable and efficient payment and tracking software you need to keep your auto shop competitive. Don't keep paying too much for your equipment and software subscription, but find out how a Clover Station can offer all of these advantages for your shop.
Up-To-Date Inventory Management
Use ShopController to easily track your inventory throughout your shop. Automotive repair shops have a wide range of general and specialized parts for a variety of vehicles. A cramped shop can easily lead to disorganized parts. Don't order additional parts you already have or run out of essential repair components. ShopController is an innovative POS system that tracks all your inventory and alerts you if you need to make a new order.
Handheld devices make it easy to stroll your repair shop and enter inventory numbers. Once your system is set up, link it to your POS system to automatically update inventory information as your technicians use parts throughout the day.
Hassle-Free Time Card Tracking
Busy technicians often forget to clock in and clock out which makes tracking time cards difficult and frustrating. Choose a POS system for auto repair shop that makes time cards easier for everyone. Simple clocking in and out and efficient payroll features allow you to spend less time crunching numbers and more time on other important areas of your shop.
At the end of a long week or pay period, the last thing you want to do is to sift through hand-written time cards or to try to match up separate time tracking and payroll software. An all-in-one software option can save you hours of stress and paperwork every pay period.
Safe Transaction Processing
Your customers deserve safe and convenient payment options. A new POS system offers both of these benefits. First, it uses the latest encryption methods to protect personal information from credit and debit cards. This gives your customers greater peace of mind entrusting your shop with their data.
The latest POS system also offers a wide range of payment options. Offer mobile payment, chip cards and other options so customers can use their preferred payment method for any auto maintenance or emergency repairs.
Easy-To-Understand POS System
Switching POS systems requires retraining for all your employees. This additional time may be holding you back from checking out the latest software and hardware options. Thankfully, the newest Clover Station and software offers you incredibly intuitive invoicing.
Customize the touch screen to match your current system or to offer easy-to-read buttons for commonly used parts. Make your system work for you so you can spend less time training and let your technicians do what they do best.
Affordable, Commitment-Free HardwareDon't invest thousands of dollars and sign on to a long-term commitment. The Clover Station is a commitment-free, affordable alternative. Find out how you can enjoy no hidden fees and no contract for your new system. Propel your auto repair shop forward and gear up for a busy season of oil changes, tire rotations and major engine repairs.