September 4, 2019
Get to Know Manila Better with These 3 City Tours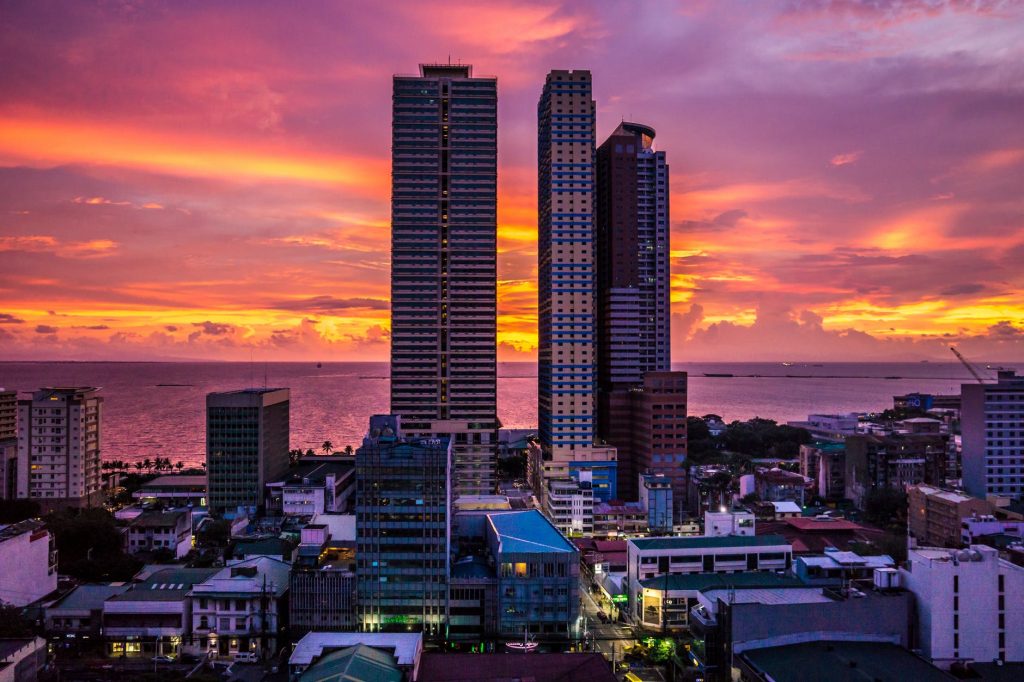 Many foreign tourists make the mistake of dismissing Manila and going straight to the Philippine's popular islands right after landing at the airport. As such, they miss out on this wonderfully complex city that's full of history, stark contrasts, and authentic charm that are incomparable to its Asian neighbors. Luckily, you can also find great deals on a Singapore to Manila flight.

Manila—previously an important hub of ancient Philippine kingdoms and erstwhile capital of New Spain and the Spanish East Indies—is just one city in a group of cities that make up the National Capital Region or Metro Manila today. This is definitely where you should stay if you're interested in learning about the country's history and culture.

Choose any one of the hotels near Robinsons Manila as a convenient jumping off point to many adventures to be had in the city. This area is not only close to many of the historical landmarks and attractions in Manila, a lot of organized city tours also begin just a few minutes' walk away from the mall.

Indeed, these city tours are a convenient and fun way to get to know Manila, and their professional tour guides can offer valuable insights about the city's heritage and history. If you're up to the challenge of finding out what Manila is really all about, here are a few tours you can join.

Bambike Ecotours Intramuros

Arguably, the most innovative and sustainable city tour on this list is Bambike Ecotours. This tour invites guests to revisit old Manila on bamboo bikes built by artisans from Gawad Kalinga, a non-government organization that is helping marginalized communities. With this initiative, the tour company is able to realize its vision of sustainability that includes 3 pillars—"people, planet, and progress."

This city tour takes place in the oldest part of Spanish-era Manila, Intramuros, whose name literally means "within the walls" In Spanish. Each tour group is limited to 5 to 15 persons in order to maintain a more fun and relaxed atmosphere. Expect to stop at 8 to 10 spots within Intramuros, depending on the tour package you choose.

Some of the options available are the 5-hour tour with food and music included, the 4.5-hour tour with a buffet and cultural show, the regular 2.5-hour tour, the express 1.5-hour tour, the sunset 1.5-hour tour, and the 1.5-housr night edition tour. What's more, you can choose the bike you like to ensure a more comfortable ride.

Smokey Tours

If you're into a more eye-opening tour that could probably change your perspective on life, you should consider going on one of the Smokey Tours organized by World Experience Philippines, a non-profit organization that aims to share skills, knowledge, and experiences, to marginalized communities and those who desire to help them.

Smokey Tours is the first socio-cultural tour in Southeast Asia. Unlike conventional tours, guests are guided to urban depressed areas where the reality of poverty is in stark display. Far from supporting poverty porn, the goal of the tour is to bridge the divide between people of different backgrounds, inspire change, raise awareness on societal issues, and improve the living conditions of people living in the slums. The tour ensures that the community they feature is shown in a positive light and with dignity despite the conditions they live in.

Smokey Tours offers a choice of community to visit. Their signature tour was the Smokey Mountain Tour, but since the Smokey Mountain was closed, they now offer a tour of BASECO (Bataan Shipping and Engineering Company) Compound, Manila's biggest urban poor community on reclaimed land. In addition, they also have a Cemetery Tour that visits the crowded communities living in the Manila North Cemetery.

The tour company also offers a more lighthearted and fun tour of the city with their Market Food Tasting Tour and Family Tour that's ideal for kids. While there's a public tour that anyone can join and pay per person, a private tour is also offered for 1 to 6 people. According to the Smokey Tours website, 100% of the proceeds go back to the communities you visit.

Old Manila Walks

Established in 2005, this tour outfit offers a variety of fun and informative walking tours around the city and beyond. If you're into food, history, and culture peppered with witty humor, you're definitely in for a treat.

The Big Binondo Food Wok! is a popular tour option that includes a 3-hour culinary tour around the world's oldest Chinatown, Binondo. Meanwhile, the Intramuros interactive walk is titled Walls of This Content and lasts for 2.5 hours. There's also the Power, Palace, and a Shot of Beer! tour that includes a fancy "meryenda" or snack at a colonial mansion. This tour lasts 2.5 hours as well. Lastly, you could also consider joining the Halo-Halo Espesyal tour. This is a combination of two walking tours that last 4.5 hours, giving you better value for your money while allowing you to have a better understanding of the city's character and history.

So, the next time you visit the Philippines, take a day or two to get to know its capital city better. Manila might not be the cleanest and most organized city but beyond the noise, traffic, pollution, and chaos, it has a story to tell.