January 15, 2020
Experiencing More Adventure and Excitement in Shillong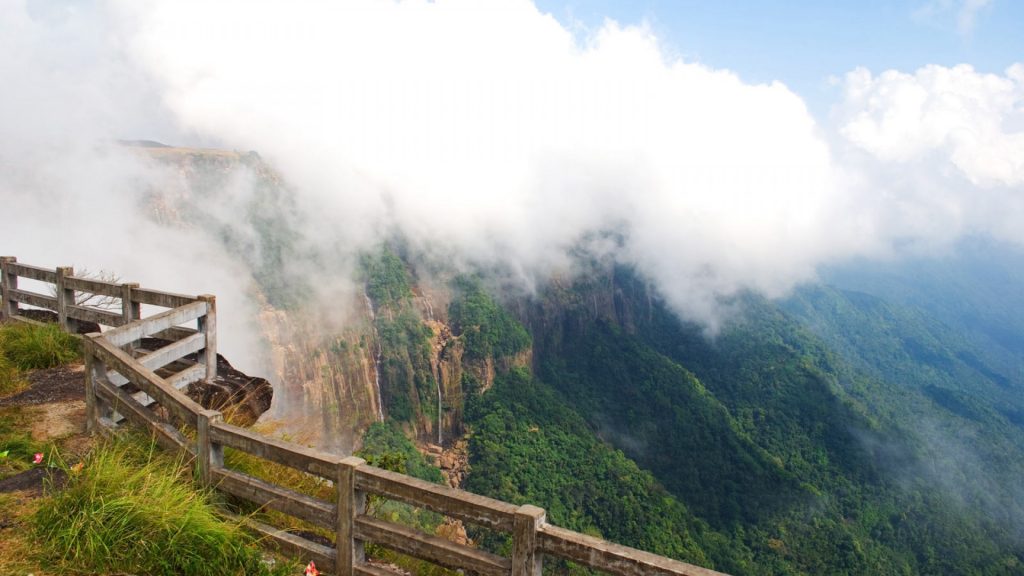 Shillong is the capital city of Meghalaya state located in North East India. It is one of the popular tourist attractions that invite a large number of visitors. The city situated at an attitude of 5000 m above sea level covers several tourist places which are known for their unique culture and heritage. People who want to enjoy their holidays in a peaceful and calm environment can choose Shillong because it provides methods to get more excitement. In addition, it allows tourists to plan their honeymoon and vacation with loved ones.
However, they should check the availability of hotel rooms before planning a trip to the city that can help to avoid unwanted problems. Best Shillong hotels provide different types of accommodation for tourists enabling them to make the trip a memorable one. They even offer excellent facilities for tourists to plan a tour in advance. The hill station is well-known for its waterfalls, crystal clear lakes, and exciting mountain peaks.
Important places to visit in Shillong
There are many important places to visit in Shillong and visitors should know more about them from various sources before making a trip.
1. Elephant Falls
Elephant Falls is one of the must-see places in Shillong because it allows visitors to plan a picnic with their family and others. It has three layers of falls located just 12 km away from the city. The falls is a paradise for those who want to access the beauty of nature from different vintage points. Apart from that, it is a perfect destination for trekking activity enabling visitors to get more pleasure.
2. Shillong Peak
Shillong Peak is another important place to visit in Meghalaya enabling visitors to have the panoramic view of countryside life. In addition, it even gives ways to access the lofty peaks of Himalayas and cascading waterfalls. The peak is a heaven for those who love trekking, nature, bird watching, and adventure activities. Tourists can reach the peak via Jowai Road or upper Shillong which is often covered by fog and mist.
3. Umiam Lake
Umiam Lake is a top tourist attraction in Shillong because it allows tourists to perform water sports activities such as sailing, water skiing, fishing, water scooter riding, and so on. The lake surrounded by dense forests on one side and East Khasi Hills on other side has small islands. It is an ideal destination for visitors to plan a picnic with their family and others to witness more pleasure.
4. Don Bosco Museum
Don Bosco Museum is an ideal place for those who want to know more about the culture, history, and tradition of tribal people in North East India. It is a seven-storey building which covers various artworks including paintings, handicrafts, artefacts, and other things. Those who want to get more ideas about the history of North East India can visit the Museum which is open from Monday to Saturday.
5. Sohpetbneng Peak
Sohpetbneng Peak located on the outskirts of Shillong city is called as the 'Naval of Queen' by local people. It even allows tourists to take photographs in scenic and mesmerizing backgrounds. The peak is a perfect place for trekking activity enabling visitors to get more adventure.
Travel tips to Shillong
1. Khasi and Hindi are the languages spoken in Shillong. However, tourist guides speak English for communication purposes.
2. The best time to visit the city is from October to November and March to April allowing visitors to make their trip a memorable one.
3. There are several festivals conducted in Shillong and tourists can get details on them from local authorities.
4. Tourists can approach local tourist office for knowing more about the places in detail that can help to schedule their trip accordingly.
5. Shillong is not well connected by train routes and Guwahati is the nearest railway station located to the city. Tourists can hire taxi services from the station allowing them to reach the place easily. The airport in Shillong only connects Kolkata and Guwahati is only the nearest airport to the city.
6. Visitors should carry clothes and other accessories based on the season that ultimately gives ways to overcome discomforts.
7. Foreign nationals should carry a copy of their passport, visa, and other documents while traveling to the city for verification purposes.
8. Tourists who want to perform trekking should work with a professional guide for handling complex issues to a large extent. They should also consider packing foods and bottled water for minimizing unwanted issues.
9. There are several restaurants which offer a variety of local foods and tourists can visit them for tasting unique dishes.
10. Markets in Shillong sell tribal products which are mostly made from bamboo and wood materials. Tourists can even find hand-woven shawls and other products in the markets while making a trip.
11. It is advisable to follow the local customs and laws while visiting important places in the city.
12. Tourists should carry the city map with themselves to identify hotels, restaurants, and other places.
13. Foreign tourists can exchange the currency in banks and exchange counters after knowing the rates.
14. There are different types of travel packages offered by travel operators and tourists can choose the right one among them which fit their budgets.
Where to stay in Shillong?
Before planning a trip to Shillong, visitors should know more about the details of hotels from leading hotel websites. This will help a lot to schedule a trip with family and children in advance. A reputed hotel website guides customers to find Shillong hotels at the best prices thereby showing ways to save more money. It is advisable to read reviews of hotels online for scheduling an itinerary according to needs.
A hotel website even helps to compare the prices of packages online enabling tourists to focus more on their trip. Most hotels aim at fulfilling the expectations of visitors with modern facilities enabling them to ensure a better accommodation. Also, they provide ways to plan their trip with family and others to get complete satisfaction.