July 5, 2020
3 Places to Go on a Fall Vacation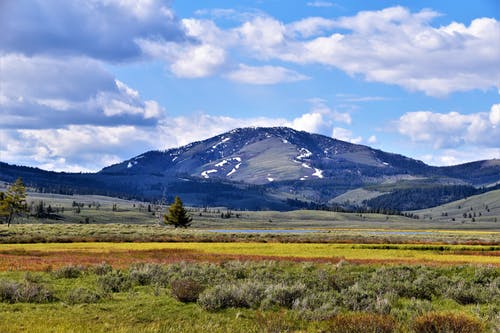 We are in the full swing of summer, but that doesn't mean that you shouldn't be thinking about a fall vacation. Fall is one of the most beautiful times of the year, which brings changing leaves and sweater weather. Check out these three places to visit for fall vacation!
Yellowstone National Park
Fall vacation brings the perfect weather to check out Yellowstone National Park. There are over 3,400 square miles of land, which will surely be the perfect spot for a week with the family.

Yellowstone offers many different features that would spice any vacation up. Geysers are a main attraction at Yellowstone, and there are more than 500 active geysers at the moment! Yellowstone also offers the highest concentration of mammals in the lower 48 states, with 67 species. Archaeological sites are also found within the park and that goes to show that Yellowstone is a jack of all trades.

You will not have enough time in a week to explore everything and you will surely never get bored. There are many different unique aspects to Yellowstone that make it the most popular national park today.
Somerset Corn Maze
Fall brings around many different activities that you typically wouldn't do any other time of the year. One of these activities includes completing a corn maze, especially the largest one east of the Mississippi.

The Somerset Corn Maze will surely impress you and your family, with 33 acres of maze. Four maze trails allows for different experiences every time. No trail is the same, and each will guide you differently. They are based on tiers and from tiers one to two, the time of completion is about one hour. Tier three will take approximately two to three hours to complete, while the fourth tier is a mystery tier that isn't shown on the map or website.

A family vacation to a corn maze would be a perfect time for everyone, so stop by Alexandria houses for sale and check out what is available for you!
Virginia Wine Season
With fall comes wine grape harvest season, and this is something that you should surely check out! October is official wine month, which brings a bountiful amount of different wines.
Simple visiting and tasting the wines could ensure a great evening or a week long trip of packed fun. There are over 40 wineries in Loudoun County, which can pack enough punch for even the biggest wine enthusiast. The best Virginia wines are produced here, packing variety with quality like no other.

Be sure to stop in Virginia throughout October in order for you to enjoy a plethora of different wines. There is no other place like this on the east coast and they will make sure that your vacation becomes something you've never experienced before.