November 10, 2022
Why Philadelphia and Why a Boutique Hotel?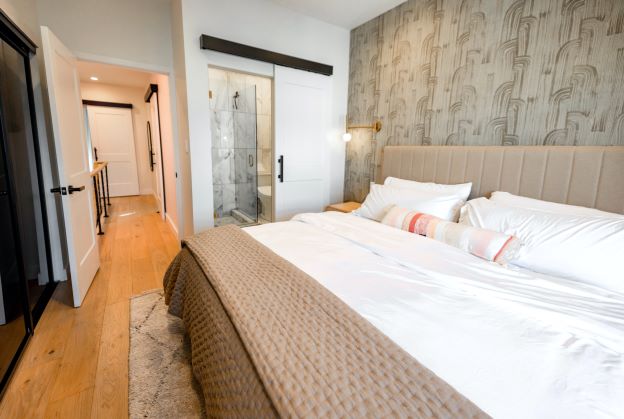 Philadelphia is a city known for its combination of history and culture. It is home to a thriving arts scene and a variety of interesting attractions. A boutique hotel provides the perfect setting for visitors who want to experience all that Philadelphia provides. Then why not see what the Boutique Hotels in Rittenhouse have to offer? The boutique hotel experience is one like no other. You can have that more personal experience inside this type of hotel and not be lost within the environment of a chain hotel where there are simply too many guests to keep them all attended to as everyone would like.
Philadelphia's Key Attractions
Some of Philadelphia's key attractions include the Philadelphia Museum of Art, the Liberty Bell, and Independence Hall. These attractions offer a glimpse into the city's past and provide visitors with an opportunity to learn about its rich history.
The Philadelphia Museum of Art is one of the largest museums in the United States and is home to a collection of art from around the world. If you are artistic yourself, or anyone in your family is, then this is a great reason to pay a visit to Philadelphia. You can look at art close-up instead of only viewing it on your phone or inside books. It is good to see what techniques the artists have used and to find out more about certain paintings in front of you.
The Liberty Bell is an iconic symbol of American independence and is located in Philadelphia's Independence National Historical Park. This is an iconic must-see when in Philadelphia. It is a draw for tourists and this piece of history is something to behold. Anyone into the history of America will want to be able to say that they have seen it up close and personal.
Independence Hall is where the Declaration of Independence and the Constitution were signed and is now a UNESCO World Heritage Site. Anything with this label is considered important and so a place to make a point of visiting at some point during a lifetime. Although once visited, Philadelphia is one of those places that you will want to return to.
Hotels in the Hearts of Cities
Philadelphia's boutique hotels offer visitors a unique experience. They are often located in the heart of the city, providing guests with easy access to all of the attractions and activities Philadelphia has to offer. Boutique hotels also offer a more intimate setting than traditional hotels, allowing guests to feel more like they are staying in a home away from home.
When it comes to the amenities, you will often have many of these just like in a hotel classed as a luxury one. There will be ways to relax when you are not sightseeing. For example, pools and spas to enjoy. You can have a relaxing soak or massage. Then those who desire to continue to keep fit even when away on vacation will have no trouble doing that when there is a gym attached to the hotel and all part of the services on offer. You can work on your cardiovascular still or on toning certain muscle groups. This can very often be on state-of-the-art equipment that you only wish that you had access to inside your home gym. The experience will all be a part of the luxury of staying in the right hotel when visiting Philadelphia.
The combination of Boutique Hotel and Philadelphia
This is the perfect way to experience all that this historic city has to offer. With a wide variety of attractions and activities, Philadelphia is a city that has something for every traveller. A boutique hotel provides the perfect setting for visitors who want to experience Philadelphia's delights. When searching for hotels here, be sure to look for this very specific kind of hotel for an unforgettable experience.
It can be considered that Philadelphia and its boutique hotels offer the perfect combination of history, culture, and luxury. If you are looking for a unique and memorable vacation destination, look no further than Philadelphia.