November 3, 2019
UK Vaping Group Launches Campaign to Combat 'Scare Stories'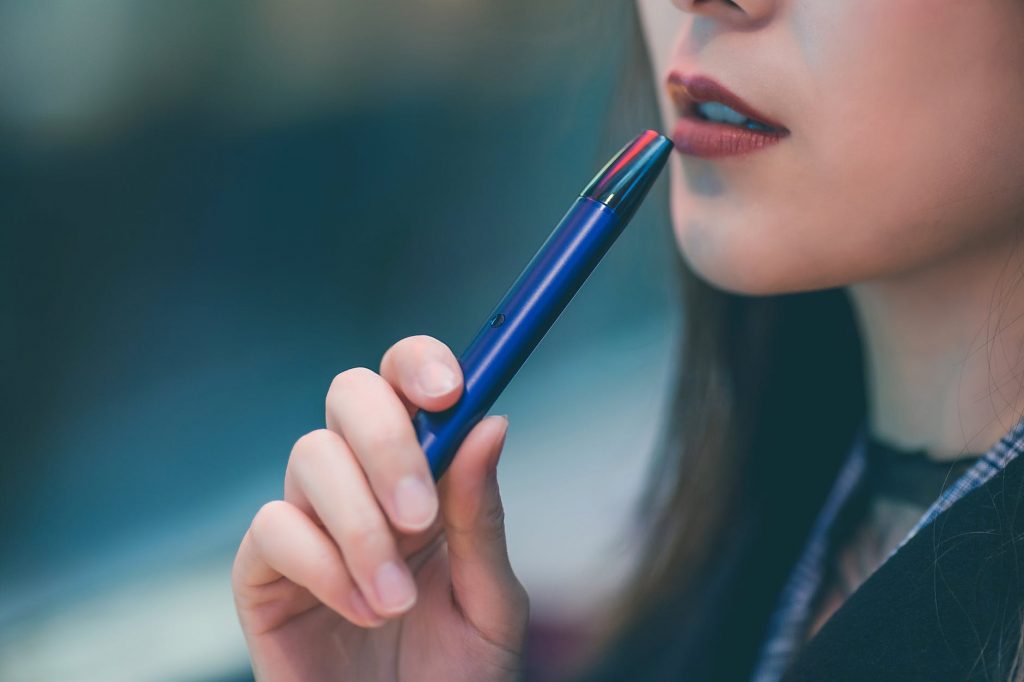 A British vaping association has embarked on a campaign to reassure the country's 3.6 million people who use e-cigarettes that the devices are not harmful to their health compared to tobacco cigarettes, amid a deluge of what it calls "scare stories" in the American media over casualties relating to vaping. 

The UK Vaping Industry Association (UKVIA) launched its Facts Not Fiction campaign in October by taking out full-page adverts in national newspapers aimed at trying to convince people that vaping is one of the most effective smoking-cessation methods and that people should not be put off by an oftentimes hysterical reaction to vaping in the US media.

At least 37 people have died and hundreds of others left injured in the US after suffering lung injuries related to the use of e-cigarettes, according to the US Centers for Disease Control and Prevention (CDC). However, the federal health agency said that in almost all cases, those vapers had been using THC, the ingredient in cannabis that gives users a high. "THC is present in most of the samples tested by FDA to date, and most patients report a history of using THC-containing products," it said.

A 'Vital' Vaping Campaign

UKVIA spokesman John Dunne said the group's new campaign was essential to protect public health by trying to stop people being scared into quitting vaping and returning to smoking cigarettes."It may seem like a bold move, but we believe that the stakes are high enough to justify it. Vaping represents one of the most vital harm-reduction opportunities for public health in decades," he said.

"The UKVIA is determined to protect that potential, as well as protecting the vapers who have already made the life-changing switch from cigarettes. To do this, the British public needs facts not fiction, and this is exactly what our campaign delivers."

The representative body, whose members include vaping manufacturers, distributors and retailers, based its campaign on research by Public Health England (PHE) — a government agency tasked with improving the health of the nation — that shows vaping is "at least 95% less harmful" than smoking tobacco cigarettes. PHE has urged smokers to switch to vaping as an effective way to quit smoking and get healthier.

Its most recent advisory says that "vaping poses only a small fraction of the risks of smoking and switching completely from smoking to vaping conveys substantial health benefits" and that "e-cigarettes could be contributing to at least 20,000 successful new quits per year and possibly many more."

Strict European Regulations

Where the US and UK vaping situations, and views of e-cigarettes, differs is in the regulation of the sale of vape kits and supplies like vape juice and the amount of nicotine it can contain — which is lower in the EU, due to legislation, compared to far higher levels in the US. American authorities are still grappling with vaping and what to do with it, with some states introducing bans on e-liquid flavours amid fears teens might be lured into vaping.

The Food and Drug Administration (FDA) is considering introducing measures to limit e-cigarette use but already regulates the manufacture and sale of the devices and related supplies. President Donald Trump has called for a complete ban on flavoured e-cigarettes, arguing that "We can't allow people to get sick. And we can't have our kids be so affected."

This is despite public health organisations like PHE in the UK saying there is no evidence to suggest underage people are being drawn to vaping, and another reason UKVIA launched its campaign — to try to get the message out that smokers should switch to vaping and not be frightened into lighting up again because of media stories that are based on fiction and not fact.