September 25, 2019
The Different Ways to Play Bingo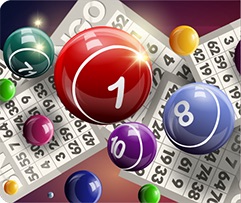 Bingo dates back to 1929 and is a game of chance. People from all over play Bingo, but did you know that there are a few different ways to enjoy a bingo game?
Online Bingo Games
One of the most convenient ways to play bingo is online! You have a few different options when it comes to this way. First, you can either log onto your computer and find online bingo games. In addition, you can also find bingo games on your mobile device. Enjoy a traditional game of bingo or step outside the box and try a new variation of the game. Plus, a lot of these options happen to free.
Traditional Casino Bingo
You can also go to a local land casino to check out the traditional way to play bingo. Some cities also have bingo halls. This is a place where you can go to play a live game of bingo with a large group of people. Most of these places costs, so be prepared to pay.
Midnight Bingo
The latest trend is late night bingo (known as Midnight Bingo) or themed bingo. Many casinos offer special bingo events late night, like at Midnight. This is where they have neon lights, prizes and live DJs. Some places even have themed bingo nights like 80s night or zombie night. Check your local casinos to see if they hold any of these events throughout the year.
If you are looking to get your bingo fix, you have the option of playing for free or for money. You also have the option of staying in and playing bingo or you can venture out to play a game. Don't forget to check to see if you have any fun bingo events going on in your area!