March 17, 2020
Phoenix Networking Club Offers Opportunities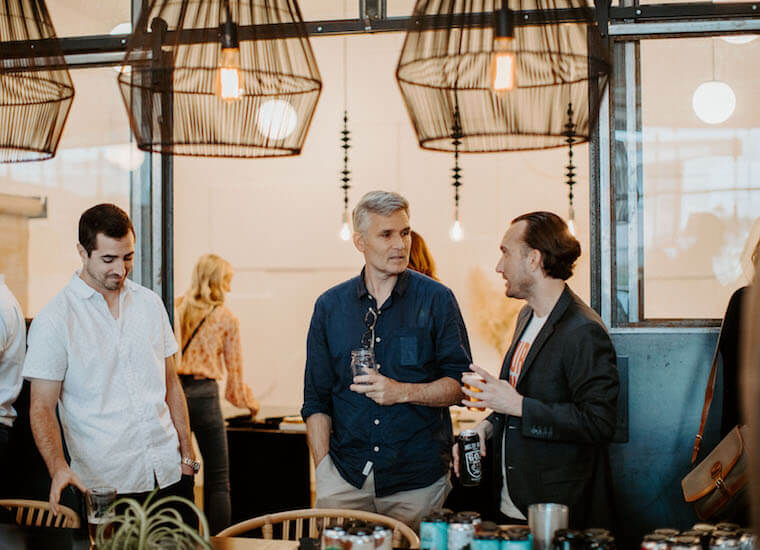 Networking…it is needed for a successful business, but not utilized enough.
They say it is all who you know, and like it or not, it is true.
Did you know that you can significantly grow your business with the right networking group?
Eureka Collab in Phoenix

Let's take a look at the Eureka Collab in sunny Phoenix, Arizona. They operate under one of Phoenix's best digital marketing agencies called Ivio Agency, and host networking events for creators, entrepreneurs, influencers, business owners, and freelancers…but with a fun twist.
Located in the heart of downtown Phoenix at the McKinley Club, Eureka Collab's networking events offer a make your own spritzer bar along with wine and beer, all while you are able to mingle with other professionals in your industry.
The goal of the Eureka Collab is to help socialize professionals and meet new people to build strong business connections.
Keep in mind, this is not your average networking group. The Eureka Collab is special. They aim to use fun and professionalism to build relationships and create lasting collaborations.
You may think that a networking group is boring. But not with the Eureka Collab. The organization is known for putting on successful events, with a combination of play and work.
Benefits of a Networking Group
There are endless and unmeasurable benefits of joining a networking group.
– Advance your career
– Build confidence in your professional and personal life
– Grow your business and build connections
– Receive advice and give advice
– Be offered rare opportunities
– Receive the satisfaction of helping others
– Have fun and enjoy yourself. You might even make friends, too!
As a freelancer for a Phoenix marketing agency, attending a networking group has been extremely helpful for my career. Not only have I made business connections, I have also created friendships.
Dustin Moore, founder of Ivio Agency, has been involved with the Eureka Colla for some time now and says, "What's not to love? Nothing beats connecting with active people who value high-quality relationships in your industry".

The next Eureka Collab networking meeting is tentatively scheduled for April, but be sure to check for updates on the event's status here.

Happy networking!